Love(ly) Trees
February 15, 2020
@
2:30 pm
–
5:00 pm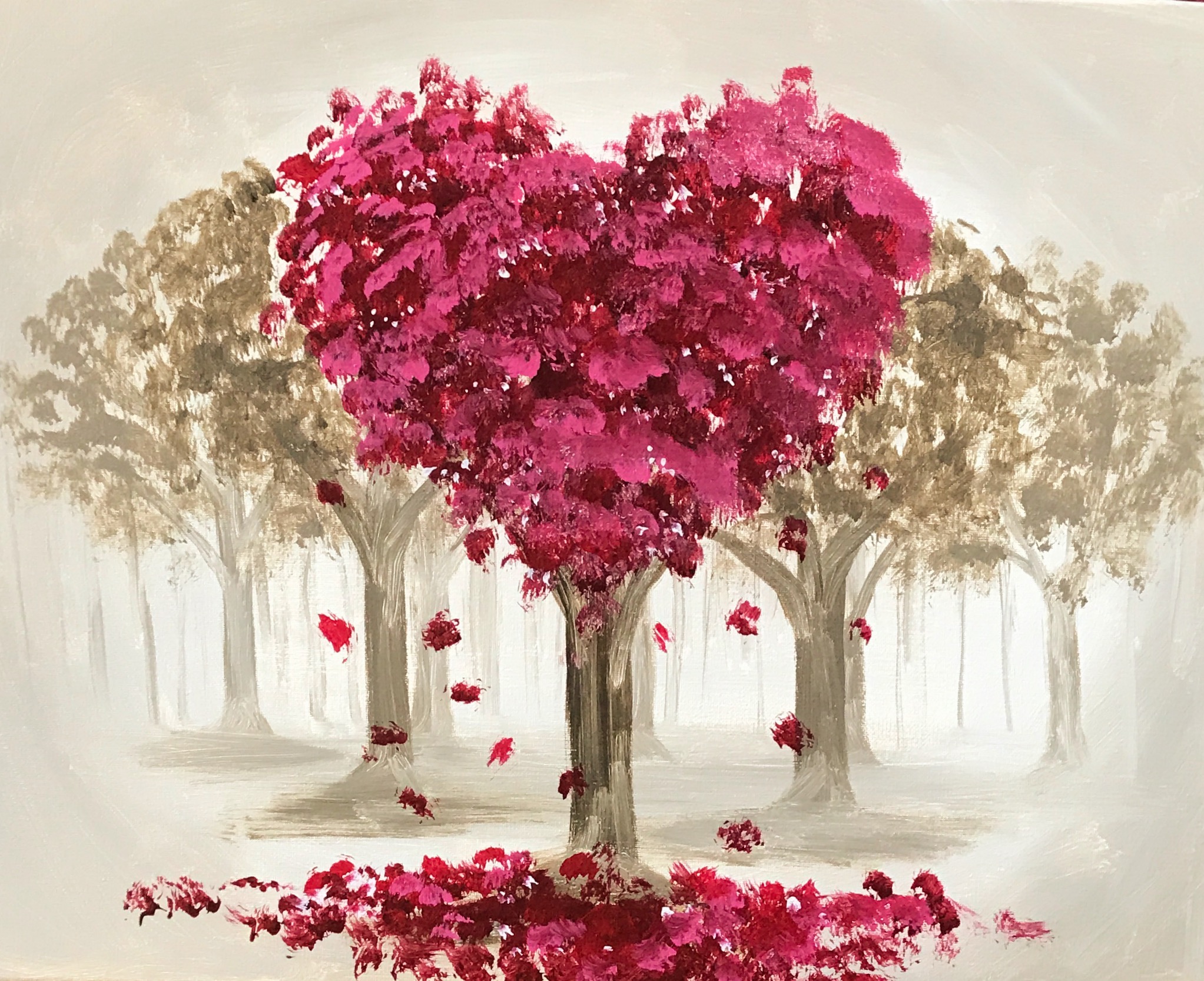 Sign up with for one of our Paint & Sip classes with someone you love for a night of fun and embracing artistic freedom! (Maybe even toss back a few or indulge in a semi-romantic glass of wine if you feel so inclined.) A great way to show someone special how much you care and an awesome experience to share.
Taught by a real-life artisté, the focus in our public painting classes is to help you make something you're proud of while embracing the fun of art.
All your painting supplies are included.
We also have available to purchase beer, wine, cider and even a couple non-alcoholic beverages. Or you can BYOB (bring your own beer or brushes), and pay a $10 corking fee (one fee per 4 people in your group).
Snacks are definite yes here at The Loaded Brush. In general, if it's pizza sized or smaller – you're probably good to go. Chocolate fountain encouraged, chocolate dipped strawberries, the goods are all very supported here.
*No need to bring artistic ability, an open mind will do*